Quality standards are important to The Flower Bin and its employees. They do not let anything leave the store that is not a beautiful, well-grown work of art. Everything from proper watering techniques to pinching the plants at the right time, as well as fertilization, and even pest and climate control, are vital factors in producing quality products for the customer.
The employees at The Flower Bin are knowledgeable about the products they provide. The department managers have been in their respective positions for many years. If one of them does not know the answer to your question, they will find out and call you at home, if necessary. This kind of customer service is second to none, and one would be hard pressed to find such assistance elsewhere. Of course, none of this would be possible without the owners, Don and Lee Weakland, who have done a fine job of growing the business into a successful entrepreneurial masterpiece.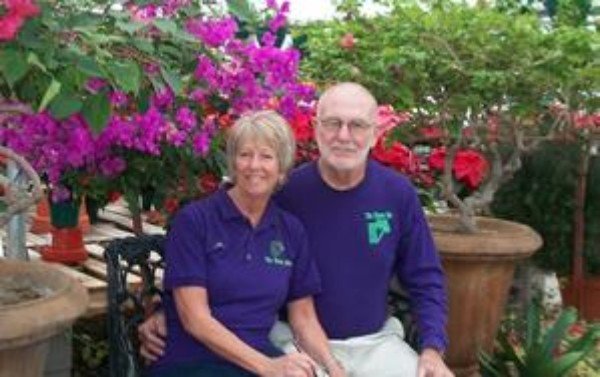 Don and Lee Weakland Owners of The Flower Bin
Don and Lee welcome you to come visit everyone at The Flower Bin!
The staff is always available to answer your questions and solve your dilemmas. With experts in every department, it's no wonder people go out of their way to stop by the 'Bin to get the right information. Please come meet them!
Meet the Crew!